You are currently browsing the category archive for the 'Sewing Plans' category.
At the beginning of the month, I always anxiously await the arrival of my Free People catalogue. This month was no different. After slowly making my way through all of the beautiful outfits set in Morocco, I picked a couple that were do-able. I'm getting anxious to get back to sewing now that my hand is feeling better!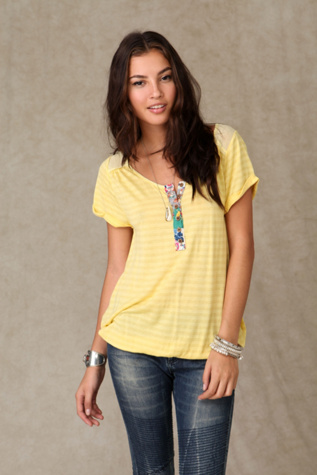 I would love to try this with some colorful Amy Butler fabric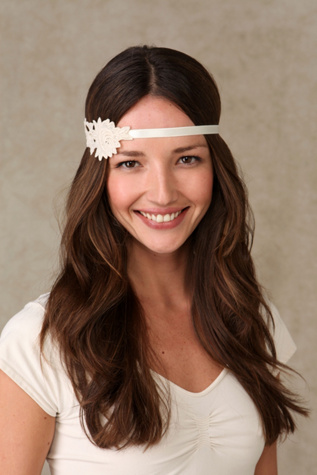 This could be very easy if I found some nice lace somewhere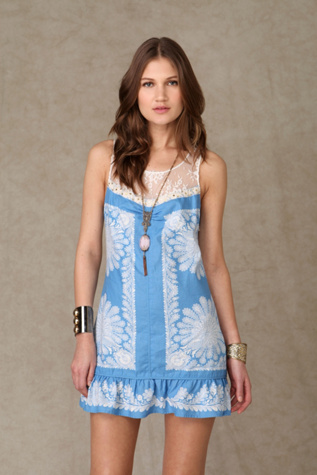 I definitely want to try this sort of dress. It seems simple enough…Two panels, a ruffle across the bottom, ruching, and the straps. I'm getting all excited!
PS – I finished a skirt (one of the same types that I've been doing over and over and over…) for my friend last night, and forgot to take a picture! I'll get it back for a little, because I think it's my favorite one so far! It's in this fabric, which is perfect for the wonderful weather!
Hey, that could be fun on the Free People inspired dress
Since the first time I flipped through J. Crew's March catalog, I've been drooling over their beautiful chambray blazer. I love blazers right now (especially layered over a dress or skirt) and chambray is just so summery!  However, the price tag popped my bubble a bit…
So to make it up to myself, I bought some great chambray fabric at Purl Soho (one light blue and one darker).
I've been trying to find the perfect way to use them, and I think I've decided on a skirt and shorts out of the darker one and a dress out of the lighter one. Being the cheap girl that I am, I bought only one yard of each, so we'll see if that really ends up happening.
Amid all of my brainstorming, here are some pictures that inspired me:
And my final plan is to learn how to make a blazer (first something out of jersey like this amazingly comfortable Free People one) and do my own version of the chambray! It could be a long shot, but hey, it's worth a try!